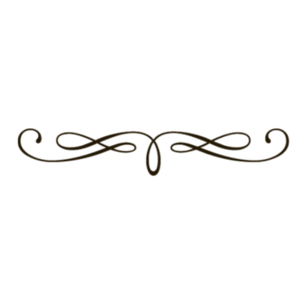 Zuni Thunderbird Sterling Silver Channel Inlaid Necklace


Gorgeous Zuni Thunderbird, channel inlaid necklace.

The necklace measures 28 7/8" long, the Thunderbird pendant measures 2 15/16 x 1 13/16" and weighs 6 1/2 ounces or 180 grams.
This stunning piece is unsigned and we have tested this necklace and it tested sterling silver throughout.

Features five smaller Thunderbirds on each side facing each other and then a bigger Thunderbird for the pendant.

Zuni channel inlay is some of the most sought after pieces of jewelry not only for the designs, but for their works in their pieces. They are absolutely stunning and gorgeous. They first make the metal creation with channels to accommodate the gemstones or groups of gemstones. The handcrafted piece is then inlaid with a gemstone or stones by cutting the stones to fit into the channel, which is glued in with epoxy. It is then ground, sanded or polished and you then have your piece of art.

In the Zuni inlay each gemstone has meaning in the Zuni religion. The red spondylus (spiny oyster) represents Mother Earth. Spondylus is the Latin word for, "spines on its back" and is found in three main colors: red, purple and orange, but can also be found in white or yellow. Native American artists have been using these shells for jewelry and adornment for centuries. Turquoise represents Father Sky. Mother of Pearl or Pearl is known to stabilize and balance emotions. They are believed to help your body in using calcium better and pearls are full of purity and integrity. Jet protects and purifies. It can serve as a protective force in life's physical journeys. Also known as the traveler's amulet. Jet is a form of fossilized wood similar to coal, but harder. It has a very close relationship to amber, as they both come from trees. It is a very soft material, Acoma jet is the most commonly found Jet in Native American jewelry in the Southwest.

The giant Knife-wing of the Zuni or the vulture, Kwatoko, of the Hopi, are the bird symbols of importance in the Southwest; however, some individuals who supplied the dyes for the silver, felt that the Thunderbird was a good Indian design and that is how it started to appear on Southwestern jewelry. In some writings that I have read, the name of the Thunderbird originates from the belief that the beating of its enormous wings causes thunder and stirs the wind and the sound was viewed by some tribes as an omen of war. The Native Americans believed that the giant Thunderbird could shoot lightning from its eyes.

This necklace is just gorgeous and is in beautiful condition. Wear commensurate with age and use.